Branding
The first step was to develop a visual style for the game. I spent time looking at other popular games that had come to the market in the last few years and wanted to take advantage of the trend of casual card games but wanted to differentiate the style of this game. I landed on a simple outlined illustration of a pigeon, three primary colors and a couple of fonts. I used this to springboard all other visual elements.
Cards
After having a simple guide to use for the brand I moved on to creating what is arguably the most important part of the game - the cards. I experimented with a few variations of style and landed on some simple, bold-lined illustrations in the center of the cards. There are three types of cards, number cards, action cards some other cards. All blue cards use a variation of the same pigeon while the red cards and individual illustrations. The numbers cards feature the outlined pigeon icon along with big prominent numbers.
Packaging
The first packaging we created was called the "Stool Sample" for some of the initial customers that purchased on Kickstarter. We used a real Stool Sample jar and designed and purchased stickers that we wrapped around the jar. On the stool sample I put a fake award, "Number 1 Pigeon Themed Card Game."
The Miller brothers liked that idea of having fake accolades, and that eventually became another brand element that we ran with. After shipping out the stool samples I began working on the product packaging. I used a two piece box that would be familiar to the customers we were targeting and kept the design style in-line with the card and brand and added more fake accolades to the inside of the box.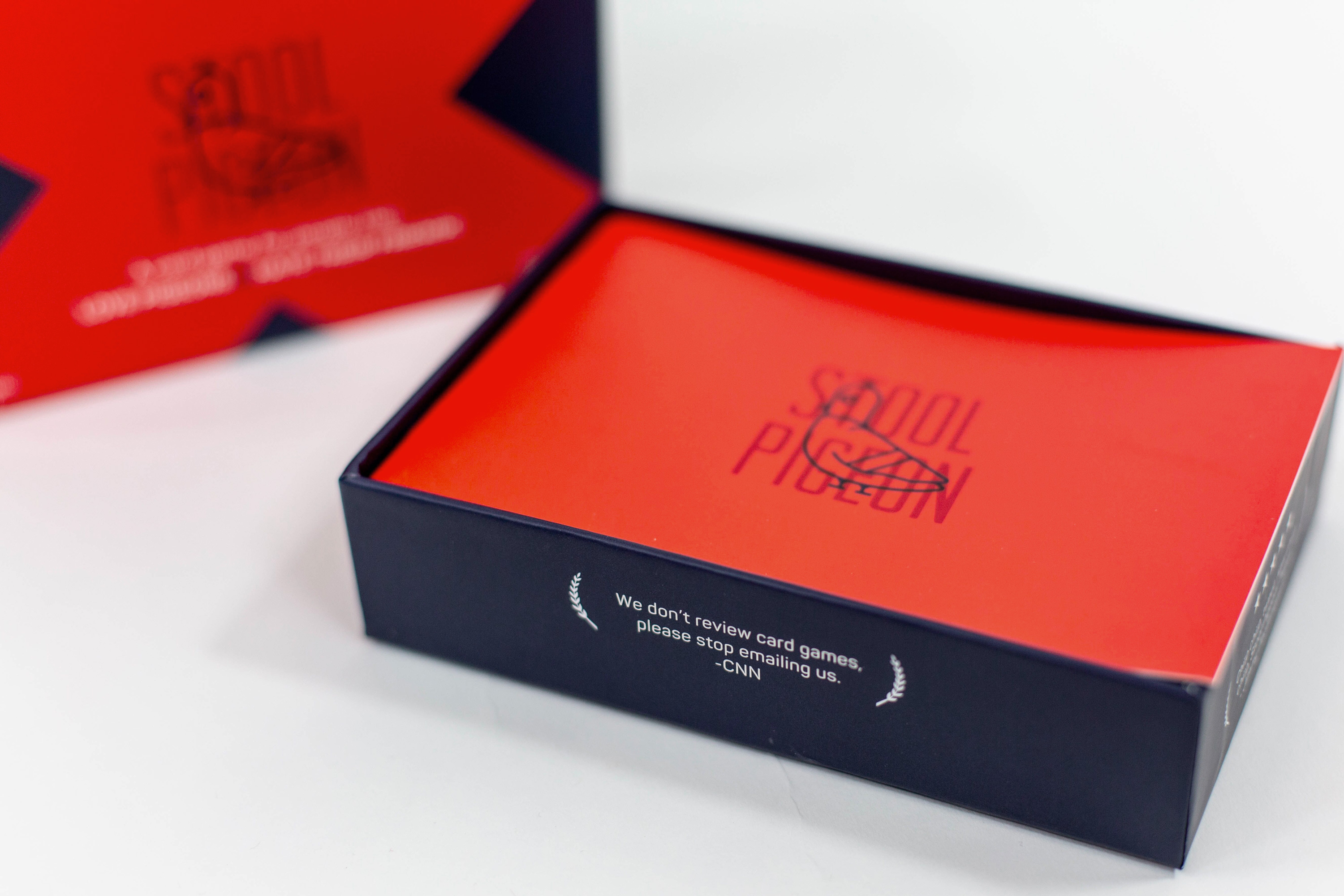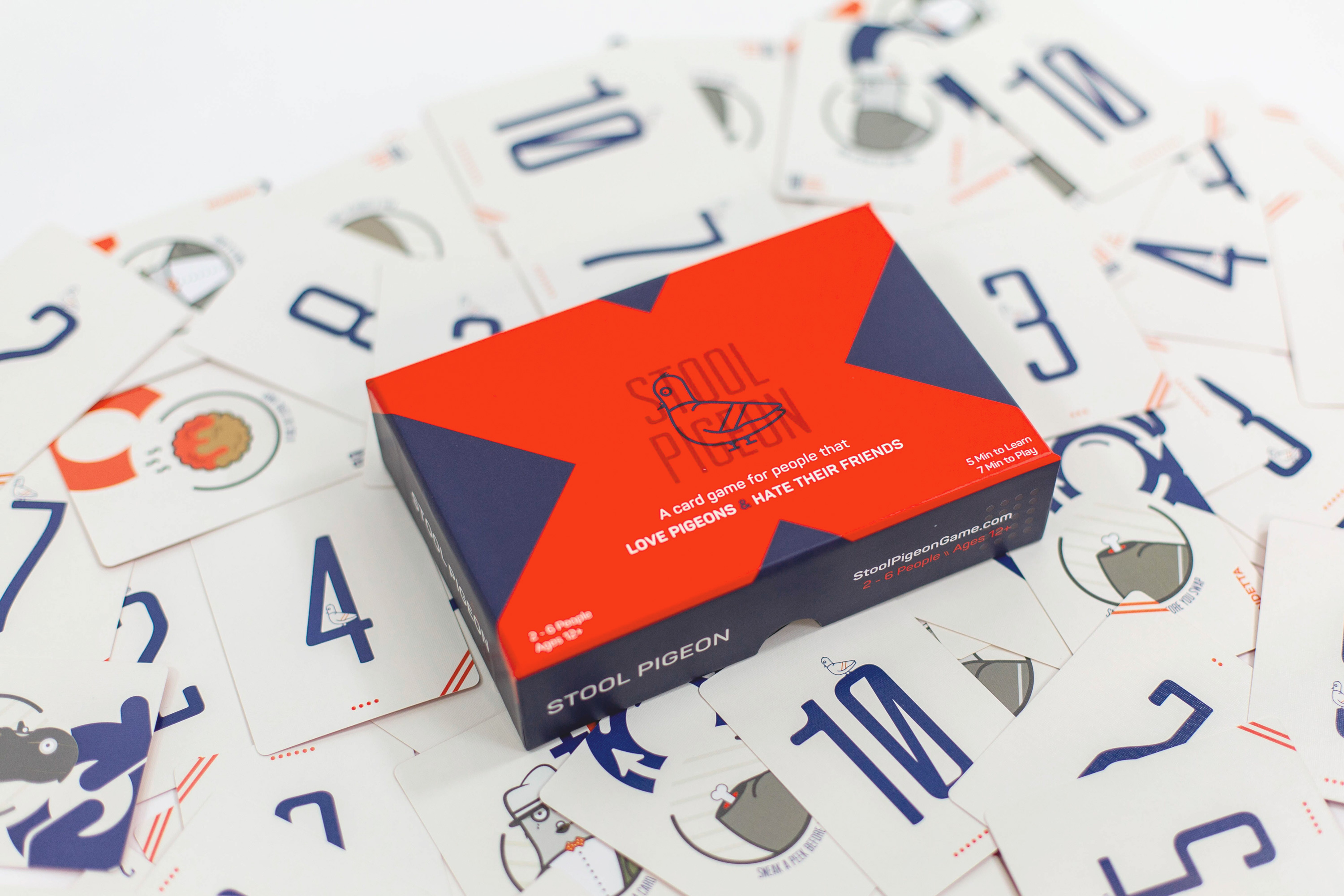 Booth
The Miller brothers came back to me when they decided to attend KublaCon, a gaming convention in San Francisco, CA on labor day weekend 2019.
We were working on a limited budget, but one of the brothers had some experience with woodwork, so we wouldn't need to pay for fabrication. I came up with several variations of the design and continued to iterate to ensure that we would be on budget, on brand and something that would get people to stop. We were able to produce all the elements on the booth for under $1,000.