Branding
At the companies inception, they were using the name SarkAir, but the feedback they received was that the name doesn't mean anything to consumers, and so they decided to rename and needed the branding to go along with the new name. They wanted a logo that was modern, fun, hip and would fit in with modern tech companies also noted that some important concepts for them were saving time, convenience, experiential education, flight, speed.
I took this and came up with three initial design concepts, one revolving around some of the instruments in the cockpit, one illustrative paper airplane and a stylized propeller. They were most drawn to the propeller, after some further exploration and guidance, we landed on a three blade propeller using light and modern color scheme.
UI / UX
What LTFAir is doing is a new take on flight education, and therefore the product that we were building would have elements that were unlike any other. In simple terms, the user needed to be able to land on the site, confirm they were eligible to take flight lessons and then book a flight lesson that took off anytime they wanted, from an airport of their choosing ( out of the 190+ options in California ) and could then land at any other of those 190+ airports. They then would choose their flight lesson based on their skill level. Finally, they could invite up to 2 more people to join them.
Traditionally when booking a flight for travel, your choices are heavily limited. You have 1, maybe 2 airports to pick between and a few preset times that you choose from. If you are booking a flight lesson you typically are going to a local airport, flying in circles for a period of time, and then coming back to where you took off from.
What LTFAir is doing allows for an incredible amount of flexibility for the student, but provided a challenge for designing the booking experience.
Towards the end of one of the rounds of design iteration, we were advised to include a pre-booking process that ensured customers understood that the service being offered was flight lessons, albeit a new approach to flight lessons, and not a charter service. The questionnaire felt cumbersome, but adding some animation helped to make it feel faster and a little more light-hearted both on desktop and mobile experiences.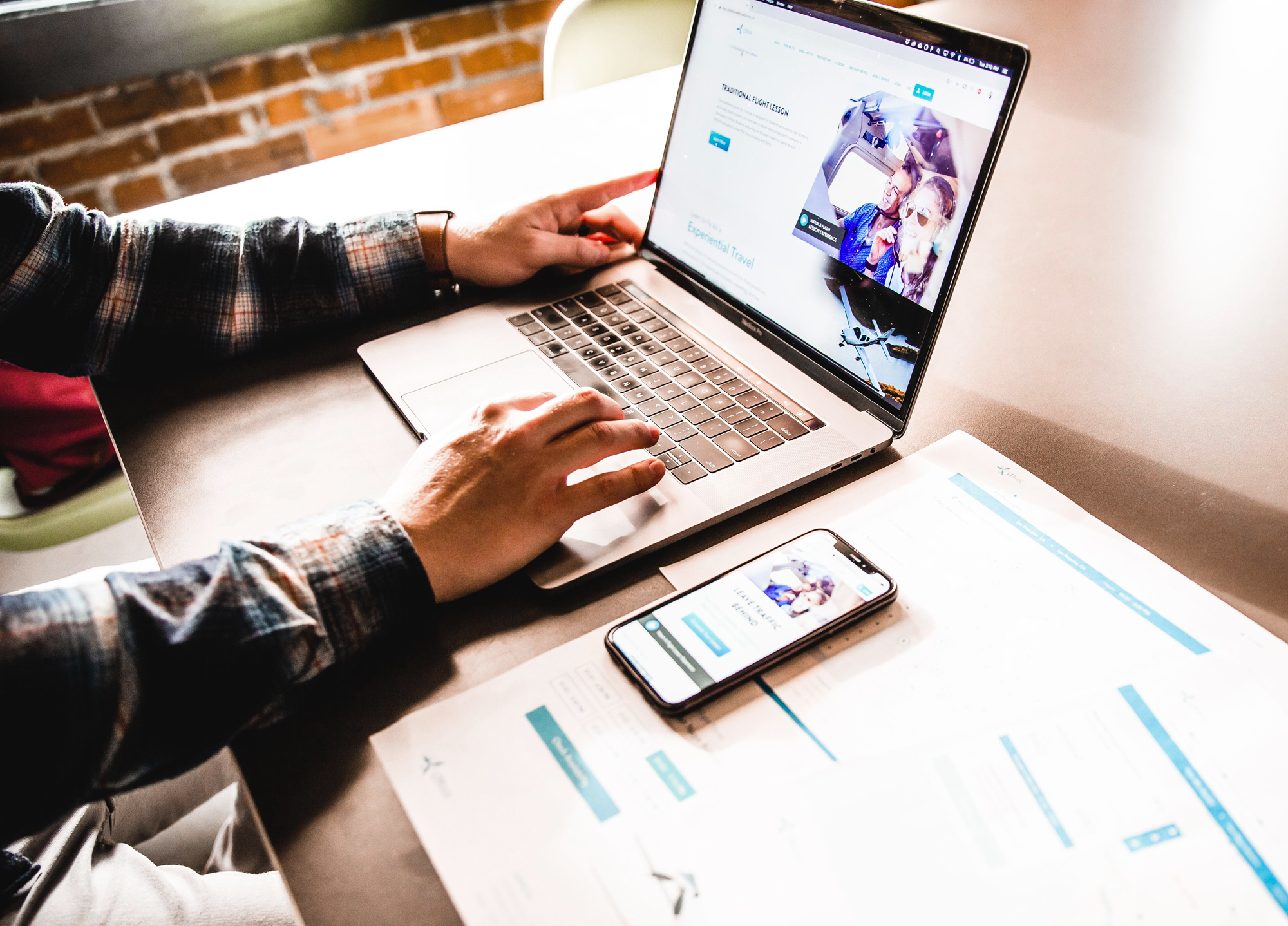 The plan was to launch the MVP with just the web app, so it was important to have the site function as close to a native app as we could. We went through and created wireframes and mockups for each screen at each size.
Marketing
As the development of the site was finishing, we turned our focus on the confirmation emails and an initial marketing push. The LTFAir team had a mailing list that they wanted to utilize and ask that I come up with a few designs, one targeted at pilots and one targeted at those who fit the demographic of whom we thought would use the service.
One of the primary benefits of this service is the ability to utilize the 190+ airports. You no longer have to fly in a circle as you are learning. I took this concept and used images of destinations that people are not commonly flying in and out of (Napa, Lake Tahoe) and added the tag line of "Yup, we fly here too."