811 Racing - 2019
Since 2010 USA North 811 has partnered with other organizations to head up the national 811 promotion of sponsoring Jockeys in the 'Fastest Two Minutes In Sports', the Kentucky Derby.
The last several years I've been asked to create a style and theme for the promotional materials for each of the organizations to use in their social media marketing. This year 811 partnered with Florent Geroux to wear the safety message in the big race and I created the following ads that were used leading up to the race.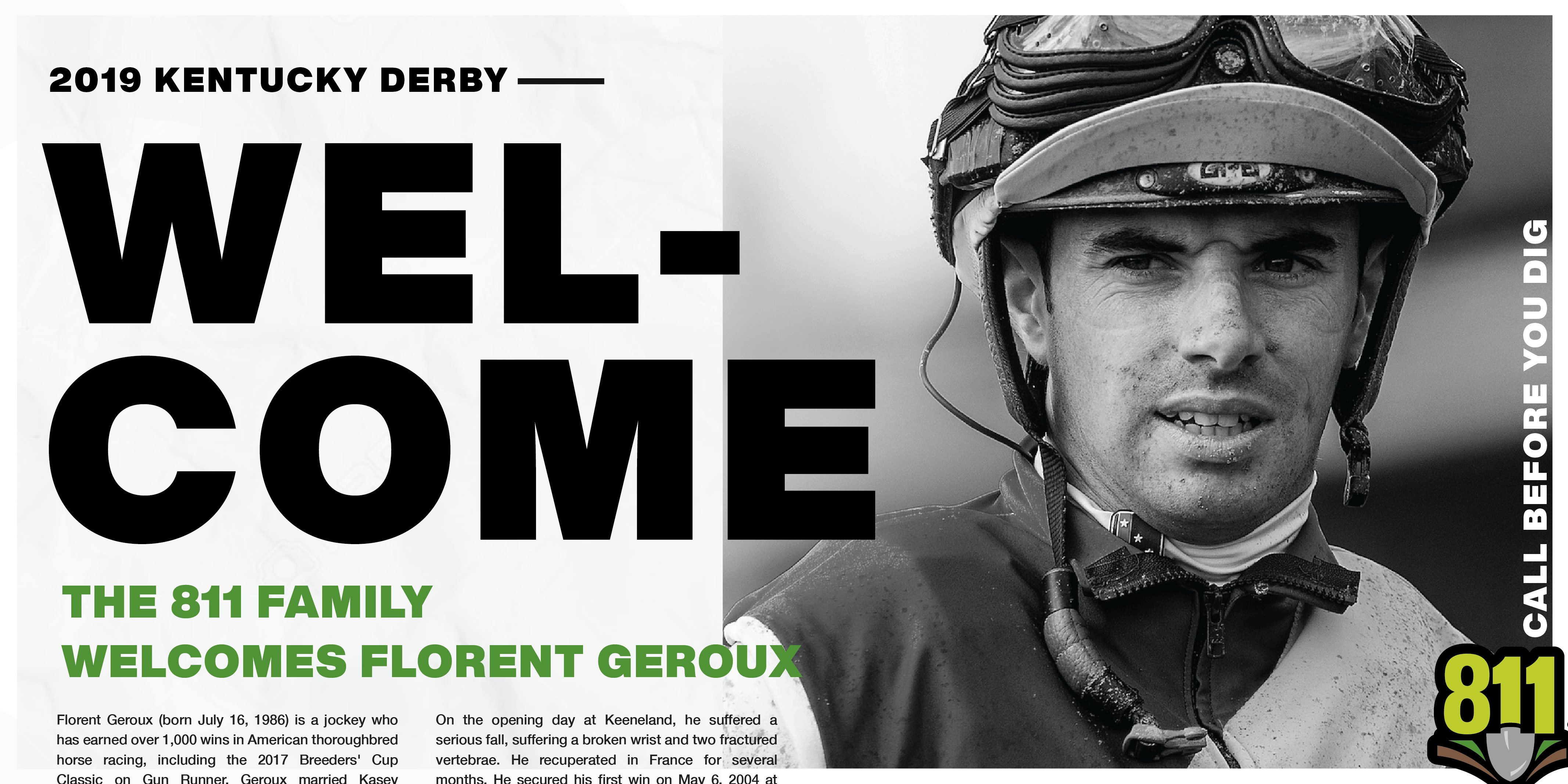 These graphics are shared with companies and organizations nationally, and are viewed, shared and liked thousands of times.
The 'second jewel' in the triple crown, the Preakness Stakes occurs two weeks after the Kentucky Derby and the 811 team sponsored jockey Tyler Gaffalion who rode War of Will to the victory on May 18, 2019.
Oakland Athletics Partnership
USA North 811 secured a partnership with the MLB's Oakland Athletics. The 811 safety message can now be seen on both left and right field at every game in the stadium and can be seen during games and highlights on national TV.
811 secured the outfield wall pads that were directly under the foul poles. We then designed an ad that would use that positioning to make it look like that foul pole was the stem on the shovel going into the field. Along with the outfield ad's, USA North also has a complimentary ad in the 2019 A's Yearbook.
I worked with the USAN marketing team to finalize the design and then worked closely with the printer to prep and provide files for production.
811 Express
The purpose of the 811 Express program is to allow Homeowners and Excavators to submit a single ticket for an individual address. When excavating, you are required to notify the utilities two working days in advance of your excavation project.